Beginners (Ages 2-5) | Preschool Playhouse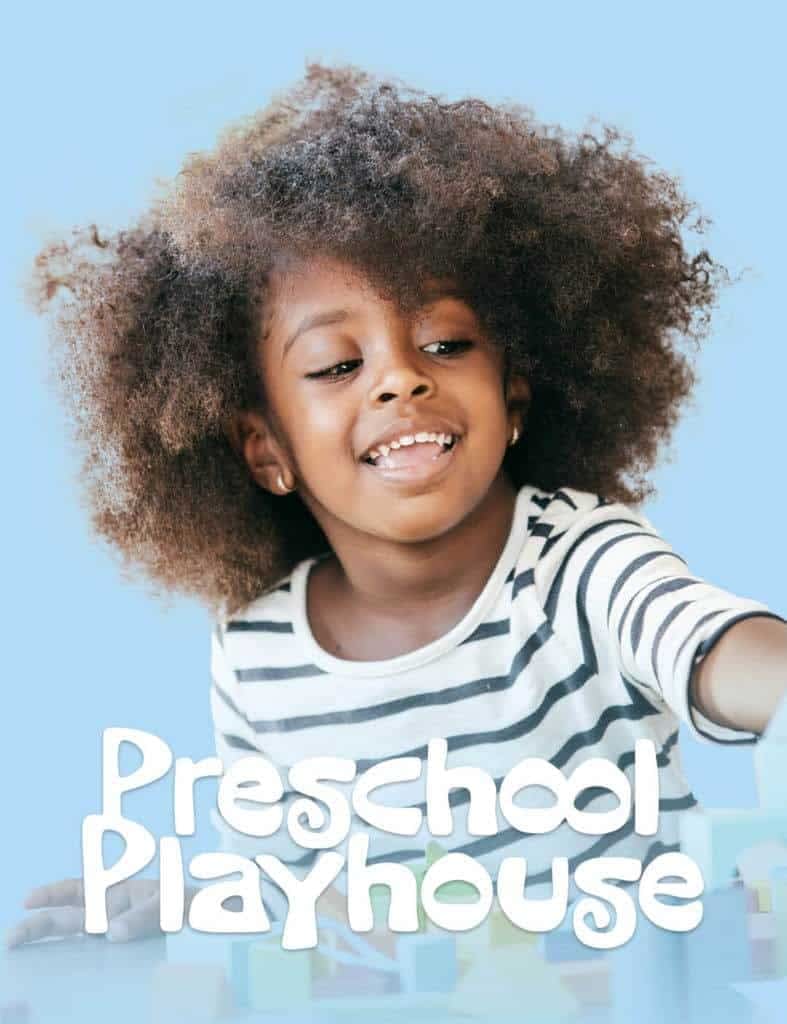 About Course
Preschool Playhouse student folders fill the open hearts and minds of youngsters ages 2-5 with a clear understanding of Jesus' role in their lives. Designed in an easy-to-use nested folder format, Preschool Playhouse includes 13 weekly lesson worksheets that offer a simple Bible story, a contemporary story, fun activities, and tips for parents to become more involved in their child's spiritual formation. Like all UMI curriculum, Preschool Playhouse is based on the International Uniform Lesson Series.
Course Curriculum
February 2022
February 27

February 20

February 13

February 6
January 2022
January 30

January 2

January 16
November 2021
November 28th

November 21st

November 14th

November 7th
October 2021
October 31st

October 24th

October 17th

October 10th

October 3rd
September 2021
September 26th – Celebrating Together

September 19th – Courage and Change

September 12th – Dancing For Joy

September 5th – Sing Praise
August 2021
August 29 – Hope Eternal

August 22 – A Conquering Faith

August 15 – A Persevering Faith

August 8 – Meaning of Faith

August 1 – Salvation for All Who Believe
July 2021
July 25 – Justification through Faith

July 18 – The Faith of Abraham

July 11 – The Power of the Gospel

July 4 – An Attitude of Gratitude
June 2021
June 13th – Stay Calm

June 20th – A Fresh Start

June 27th – Why Do You Doubt?
May 2021
May 30th – Do Right

May 23rd – Make A Change, Now!

May 16th – Difficult And Dangerous Words

May 9th – A New Future

May 2nd – Truth And Power
April 2021
April 25th – Begging For Help

April 18th – Rebuilding The Wall

April 11th – Obey And Rejoice

April 4th – Their Eyes Were Opened
March 2021
March 28th – Courage To Speak

March 21st – A Wise Woman

March 14th – Take Off Your Shoes

March 7th – Freedom For The People
February 2021
February 14th

February 7th
January 2021
January 31st, 2021

January 24th, 2021

January 17th, 2021

January 10th, 2021

January 3rd, 2021
December 2020
December 27th – Prepare for Change

December 20th – Respect And Honor

December 13th – A Special Gift

December 6th – Heir of Promise
November 2020
November 29th – Considering How Others Feel

November 22nd – Looking After God's Gifts

November 15th – Godlike Love

November 8th – Bearing Fruit By Loving Others

November 1st – Loving Gets Messy
October 2020
October 25th – Love Unlimited

October 18th – Loving Others With Our Whole Self

October 11th – Loving Those Who Don't Love Back

October 4th – Stand By Me
September 2020
September 27th – Keeping Hope Alive

September 20th – Love Shouldn't Hurt

September 13th – Stepping Up With God's Help

September 6th – JEALOUSY HURTS
August 2020 | WISDOM
August 30th – Think First

August 23rd – Watch Your Tongue

August 16th – A Working Faith

August 9th – Hear And Do

August 2nd – Believe And Know
July 2020 | WISDOM
July 26th – I Choose Truth

July 12th – Questions Are Good

July 5th – Proof Positive

July 19th – Don't Let The Doubters Stop You
June 2020 | WISDOM
June 28th – Wisdom's Feast

June 14th – A Special Treasure

June 7th – Wise Up!

June 21 st – A Great Gift
May 2020
May 31 – Hold On To Love

May 24 – Changing Our Ways

May 17 – Choosing Life

May 10 – Better Days Are Coming

May 3 – Justice Wins the Day